Gobelin and its
new story
We are a civic association based in Bratislava. Our aim is to preserve and innovate the unique tradition of gobelin production in Slovakia. Our effort is to unite Slovak producers and owners of gobelins, as well as organize exhibitions and collections to revitalize the popularity of this technique.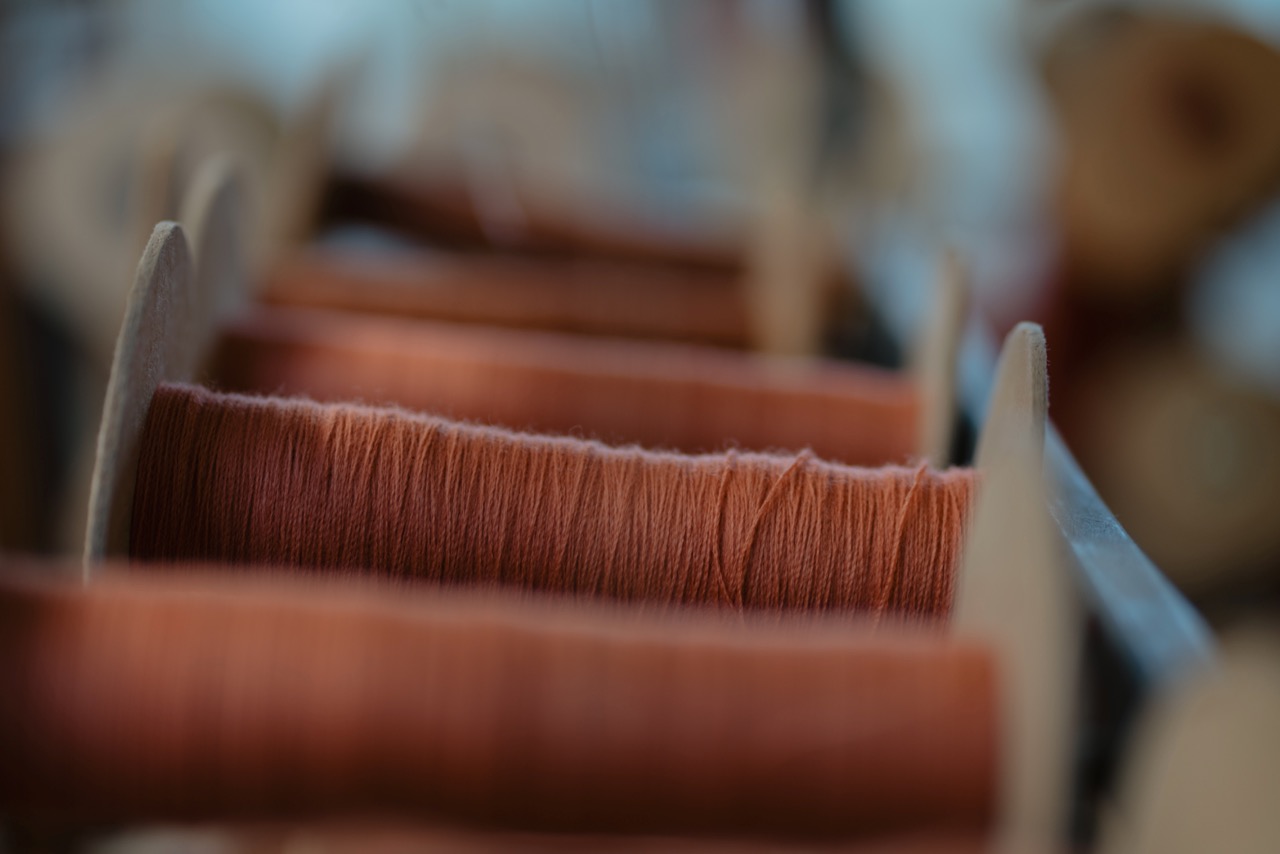 Preserving
cultural heritage
The production of tapestries in our territory dates back to the beginning of the 20th century. At present, the continuity of this cultural heritage is endangered. GMSK creates a space for reviving and preserving the creation of the Slovak tapestry by specifically focusing on weaving gobelins.

Gobelin in the
context of time
First Half
of the 20th Century
The beginnings of gobelin tapestry in Slovakia are inextricably linked with developments in the Czech Republic. Tapestry workshops created by two enthusiastic personalities led to the awakening of artistic textile creation. The first Czechoslovak tapestry manufactory was founded by Rudolf Schlattauer in 1908 in Valašské Meziříčí. The second, only slightly younger workshop was established in 1910 on the initiative of Marie Hoppe-Teinitzerová in Jindřichův Hradec. The painter Ľudovít Fulla became the first Slovak artist to collaborate with the Jindřichův Hradec workshop. Since the 1950s, cooperation between Czech tapestry factories and Slovak painters had fully developed, including L. Mrázová, J. Krén, L. Gandl, M. Klimčák, and E. Zmeták.
Second Half
of the 20th Century
Since the initial efforts of Slovak artists to bring their art alive with tapestry could only be realized through collaboration with Czech manufactories, the need for similar workshops in Slovakia became increasingly evident. The establishment of the Association of the Art Industry in Bratislava made it possible to weave the works of well-known painters, such as M. Benka. Since 1968, beautiful tapestries were created by the graduates of the Department of Free Painting and Tapestry of Petr Matejka at the Academy of Fine Arts in Bratislava. In 1974, Katarína Šujanová, a graduate of the Matejková School, initiated the establishment of tapestry workshops at the Center for Arts and Crafts in Bratislava under the name 'Tapestry Center'. It was here that large tapestries were woven, intended mainly for public and representative spaces and inspired by the works of Ľ. Fulla, M. Jakabčic, M. Dobeš, L. Jergušová-Vydarená and other Slovak artists.
Despite the very productive period with a number of works that were created in Slovak workshops, none of them managed to survive and by 1978 all of them ceased to exist.

Recovery and continuity
as artistic capital
for the future
The production of traditional weaving crafts, especially the production of tapestries in the last century, has suffered as a result of industrial development. Competition from the production of prefabricated materials and a paradigm shift of consumer taste, have both contributed to minimal demands for product authenticity and quality. Creating hand-woven tapestries is expensive and time consuming, and in recent decades, there has been no sign of preservation of this craft by upcoming generations. Therefore, GMSK aims to preserve this national heritage and to create conditions for the revival and continuity of this beautiful technique as artistic capital for the future.
From art to
craft and vice versa
A key challenge for GMSK is to develop better communication and marketing, as well as to find new innovative ways to form connections between businesses and artists who use traditional crafts in order to revitalize a historically unique skill. We want to mobilize professional, financial, educational and socio-educational capabilities. The new strategy we offer aims to create synergy for the development and evolution of modern, cutting-edge artifacts, using traditional techniques.
Local authenticity
in the global story
Through the creation of suitable conditions for the production of new gobelins, we plan to involve unique talents of famous Slovak artists and integrate their works into the process of traditional crafts. We want to present new Slovak gobelins in a modern way, such that gobelin production can show the world how Slovaks see their homeland, life, culture and love.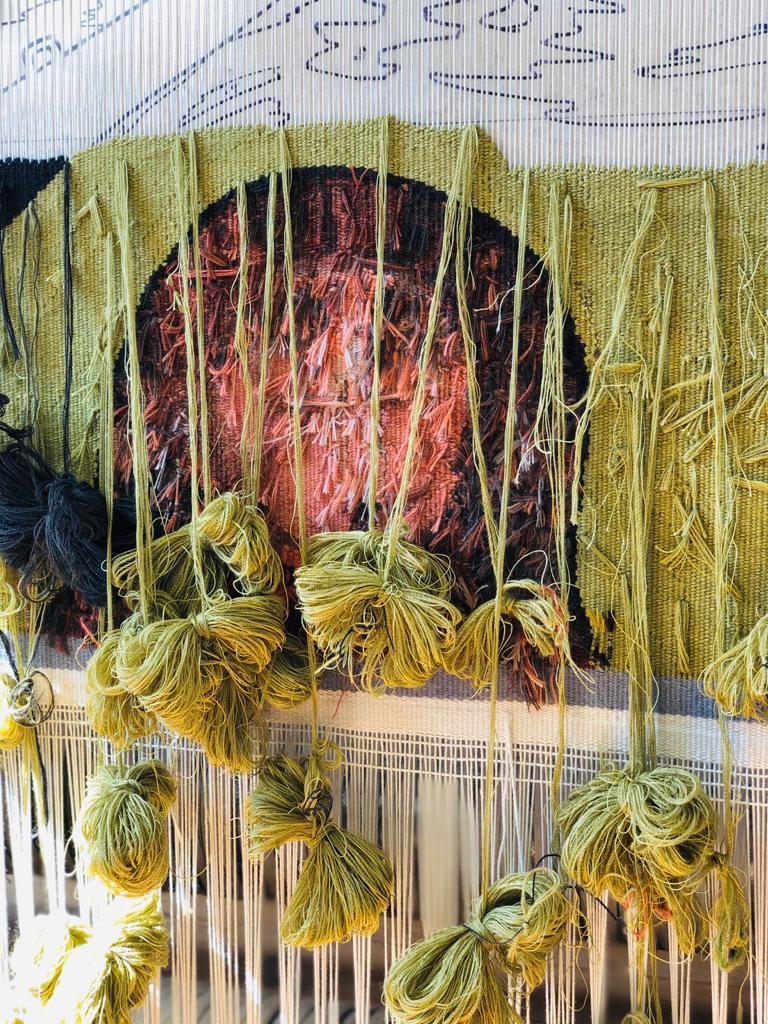 A young artist in the
footsteps of
classical masters
Luka Brase, one of the GMSK founders, has always been interested in various artistic techniques, yet working with textiles is one of his favorite mediums. Proof of this was his study at the Secondary Industrial School of Textiles in Ruzomberok, which he successfully completed with a focus on weaving. After graduating, he began to devote himself mainly to drawing and painting; however, he always wanted to connect these works with weaving.

Gobelin and guarantor
with reputation
Master, pioneer and GMSK guarantor
Jan T. Strýček is an academic painter, graphic artist, and pioneer of contemporary Czech tapestry production. He is a native of Jindřichův Hradec and a graduate of the Academy of Arts, Architecture and Design in Prague, under the direction of prof. Kybal and Felcman in the field of textile art. After graduating, he devoted himself to free graphics and painting. Between 1978 and 1988 he was the artistic director of the Moravian Gobelin Manufactory (MGM) in Valašské Meziříčí. Since 1993 he has been the director of MGM and has created an exceptional artistic profile. Jan T. Strýček is the author of many works in various tapestry techniques and is the main guarantor of the Gobelin Manufactory Slovakia (GMSK) project.

Thread with a new expression –
a message from the artist
"We opted for a work that foreshadowed new means of expression in my style. Very vigorous and simple lines that make up a strong story. Shades of black, gray and white combine in flawless perfection. When creating works of art, I base it on the present moment, gestures, action and freedom. In the work of every artist, a search for a new free and evolutionary path to knowledge and fulfillment occurs at a certain point. I am glad that it was this work that started a new period of "gesture" and vigorous responsibility compared to works that were much more elaborate. It also became a pilot part of working with MGM and for me returning to textile studies from my high school times. Working with this material has always been close to me, and a time has presented itself to focus on it again with new attention and invention."
"The transition to color came after many years of black and white stories. It was as tumultuous as the period when I started. The work we chose for the second gobelin was created during several years of my work and life in Ireland. It is full of joy, spontaneity, playfulness and freshness of many colors. It glows in the way I felt the landscape, the people and the possibilities of the magical "green island". Stories and possibilities are layered in the work. Connections and contrasts have been created. Just like making gobelins. The original painting consists of three parts. We chose the one that turned to be the most understandable for a gobelin. For these purposes, we chose some parts made of silk. The journey from Slovakia to Ireland and finally to Moravia to MGM is the one that defined the next dimension in my work and my way of thinking."
Subscribe to our
GMSK newsletter
Gobelin Manufactory SK
Bernolákova 11
81107 Bratislava–Staré Mesto
IČO: 52671879